WORKSHOP WITH GEORGE GEORGIOU+VANESSA WINSHIP
©all images: Vanessa Winship / George Georgiou.
STREET PHOTOGRAPHY / ENVIRONMENTAL PORTRAIT / LANDSCAPE PHOTOGRAPHY / STORYTELLING
EDITING / PERSONAL VISION / LONG TERM PROJECT
This workshop will see both of George Georgiou and Vanessa Winship presenting their approach to documentary projects and their working methods to the group of participants.
George and Vanessa will focus on documentary as a way of story telling. They will address the issues of documentary photography in a broader context, with a focus on sequencing – putting together groups of photographs to create a coherent body of work ready for presentation.
Together with the tutors, the participants will look at the content of their personal projects, analyzing the treatment of the subject matter as well as the editing and sequencing of the images. George and Vanessa will direct the group through programs of shooting, reviews, group critiques, mentoring and editing sessions providing the opportunity to learn and improve one's photographic skills of storytelling.

The best possible presentation for each work will also be discussed, be it in the form of a classic photo essay, an exhibition, a book, a magazine, or multimedia solution. When analyzing the content and structure of photographic projects, references will be made to the work of other contemporary photographers. Using text with the imagery will also be touched upon. The tutors will also take a deeper look on the long-term project in photographic documentary. They will focus on developing critical creative facility as well as understanding of professional production requirements among the participants.
✔ During this 7-day workshop, participants will be guided in the conception and realization of a personal photo project. Please come to the first session with a collection of digital or printed images of your work and some ideas for a project you will pursue during the week. After that, mornings will be group sessions devoted to reviewing and critiquing the images you shot the day before. In the afternoons, you will head into the city to further develop your project.
✔ As the week progresses, we will invite some notable New York photographers and professionals of the field as special guests, to present and discuss their work to the class.

✔ A bibliography and filmography in order to get prepared for the workshop will be sent to the participant once they are enrolled. PWNY staff will be available to help participants to get ready for the workshop.
✔ The projects realized during the workshop will be edited in a collective multimedia piece. Each participant's project will be shown on this website after the workshop.
DOWNLOAD THE COMPLETE WORKSHOP PROGRAM
When:
from Sunday June 19 to Saturday June 25, 2016
Where: Pratt Institute, Brooklyn, New York
Duration: 7 full days
Early Bird participation fee: €850
(for enrollment prior to April 10, 2016)
Participation fee after April 10: €950 with double room accommodation / €715 without accommodation
✔ Participation fee includes accommodation in double room for 7 nights inside the prestigious campus of Pratt Institute in Brooklyn. If you don't need accommodation, you can pay for the workshop participation fee only. The fee does not include travel or other expenses. Once enrollment is confirmed, PWNY staff will be available to help students find convenient flight fares.
✔ NEWS 2016: if you enroll in Vanessa and George's workshop, you will be able to attend – at no extra cost – parts of Davide Monteleone's workshop, which is going to happen the same week. Contact us for more information on this great educational opportunity.
✔ In order to confirm your participation to the workshop, an advance payment is required. We will send all the information via e-mail after you fill the form at the bottom of this page.
+ More info
✔ The workshop is open to everyone: students, advanced amateurs or professional photographers, with no age/sex/nationality restrictions, are welcome. Enrollment is open until each class fills. The maximum number of participants accepted is 12.
✔ The workshop is reserved to Spazio Labo'|Centro di fotografia's 2016 members. The 2016 membership fee of 15€ can be submitted at the time of registration to the workshop.
✔ If you are a photographer under 26 years old, you can win a scholarship to participate in this workshop, offered by Spazio Labo' | Centro di fotografia. The application deadline is March 20, 2016. More information about how to apply for the scholarship here.
✔ The workshop releases a certificate of participation at its end.
✔ The workshop will be held in Italian or English, if the class will have international students. A translator will be present. Please, contact us for any further information on the language of the workshop.
✔ Spazio Labo' | Centro di fotografia's staff will be present during the workshop.
✔ Technical equipment (camera, extra accessories and laptop) must be provided by each participant. Please, let us know if you don't have a laptop. Digital equipment is not obligatory, but it is recommended. Participants who wish to shoot with film will be able to do so, as long as they are aware of the times and costs necessary for the development of the film in laboratory, and of the costs relative to the scanning and digitizing of negatives. The staff will help participants with a list of laboratories.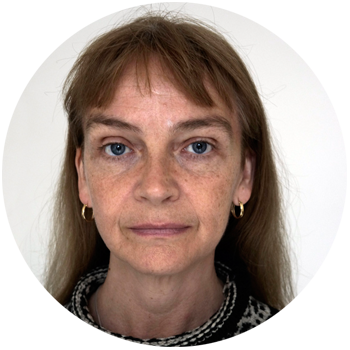 Vanessa Winship
(UK, 1960) studied cinema, photography and video at the Polytechnic of central London and has worked as a photographer for the last 26 years. Her work focuses on the aspects of storytelling, history, and memory. Her personal projects have taken her throughout the Balkans, Turkey, and into the Caucasus. She is the recipient of several awards including the Henri Cartier Bresson foundation award 2011. In 2003, she was noted at the Oscar Barnack competition for her Albanian Landscape project and received the first
World Press Photo
prize in Arts category in 2008. She was also named Photographer of the Year at the SONY World Photography Awards 2008 for her series Sweet Nothings. She has been awarded three times by the National Portrait Gallery in London. Her work has been exhibited both nationally and internationally, most recently at Foundacion Mapfre in Madrid, her first retrospective. She is the author of four photographic monographs, "The Black Sea" (2007), "Sweet Nothings" (2008), "She dances on Jackson" (2013), "Vanessa Winship" (2014). Vanessa has been a lecturer and speaker at several photography meetings, workshops and festivals. She is represented by
Agence VU
in Paris.
left image: Vanessa Winship.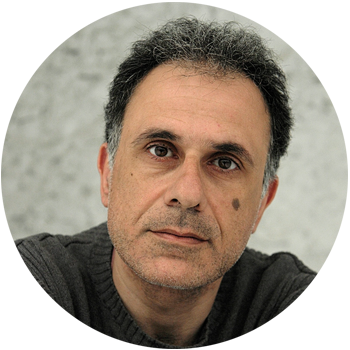 George Georgiou (UK, 1961) has received a BA honours in photography, film and video arts from the Polytechnic of Central London in 1987. In 1999 he joined Panos Pictures in London and began to work exclusively on his own long term projects. For the last decade, he has photographed extensively in the Balkans, Eastern Europe and Turkey, living and working in Serbia, Greece and Istanbul. Work from this period has been published in most of the world's major magazines as Newsweek, Time, The Sunday Times, Geo, Die Zeit, Der Spiegel, La Vie, Le Monde, and many more, and exhibited in many countries. Georgiou's work is collected by several institutions and private collectors, including the Museum of Modern Art, NY and the Elton John collection. George has won several awards including the Nikon Press Award UK for best photo essay in 2000, two World Press Photo prizes in 2003 and 2005, the Pictures of the Year International first prize in 2004, The British Journal of Photography project prize 2010. He is the author of two books: "Fault lines: Turkey East West" (2010) and "Last Stop" (2014). His work has been included in the prestigious "New Photography 2011" exhibition at the Museum of Modern Art, New York. He has been teaching photography at Barnet College in London, has carried out numerous workshops and portfolio reviews in Ukraine, Greece, Turkey, Cyprus, Serbia, Kosovo, Slovenia and London, and mentored many photographers in the regions he worked. George Georgiou is represented by agencies Prospekt (Italy), Panos (UK) and Signatures (France).
left image: George Georgiou.
Please, fill all the required fields, select the name of the workshop leave, if you wish so, a comment or request in the message box.