What students say about us
▶ Read more testimonials on our Facebook page!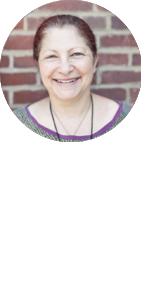 Leslie Hakim-Dowek, UK
Workshop with George Georgiou and Vanessa Winship, PWNY 2016
I would say it is a very valuable experience for photographers at any level in their career or interest. Having only one week in a foreign city and having everyday, the scrutiny of the slide-show, forced me to work in a different mode, a lot faster and just open up to exploring.
Following the workshop, I have just produced a photo book 'Twilight Island' from work shot over the summer, when before any project would take a lot longer to get to completion. George and Vanessa were very generous and considered in their feedback and support, really going into enormous detail which is crucial in photography. I would highly recommend it!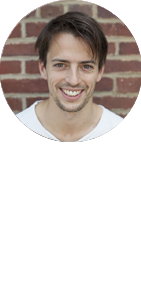 Niccolò Cozzi, Italy
Workshop with Davide Monteleone, PWNY 2016
PWNY is a workshop managed with heart and competence, it gives you the opportunity to confront yourself with great photographers in a real and professional way. The notions I acquired are and will be fixed in my mind for a long time; I'm sure this experience will be precious for my future professional path, at a high level. It is a true experience and I definitely recommend it to those who want to understand the on-the-ground approach to photography.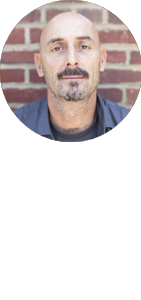 Marco di Gianvito, Italy
Workshop with Davide Monteleone and Michal Christopher Brown, PWNY 2016
Two weeks of full immersion in photography. Ideal location and very well organized. Extremely intense days but equally fruitful thanks to Michael Christopher Brown, Davide Monteleone and thanks to the continuous confrontation with the other participants. Months after, I still notice how these two workshops have deeply shaped the way I take photos.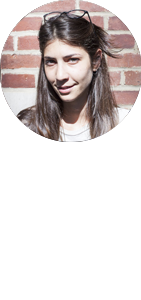 Sofia De Benedictis, Italy
Workshop with George Georgiou & Vanessa Winship, PWNY 2016
Thanks to George and Vanessa efforts in advising and taking good care of us, and thanks to the strong chemistry that happened to be in our group, this one-week workshop has been a deeply moving experience and a good occasion to put me in discussion and to enjoy confrontation with other people. I'm reaping the rewards still today, months after it.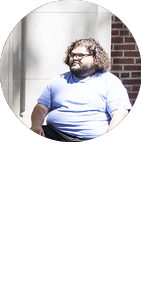 Felix Quintana, USA
Workshop with Michael Ackerman, PWNY 2016
I can't thank you enough for providing such an amazing experience in NY. It was seriously an honor to work with Ackerman. I was able to push myself physically, and ultimately add another area to my art practice.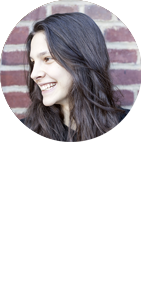 Vittoria Gerardi, Italy
Workshop with Michael Ackerman, PWNY 2016
The opportunity to know all the participants, the staff and the school of Spazio Labo' has been unforgettable. I hope there will soon be another opportunity to meet again everybody and to attend other workshops organized by this team.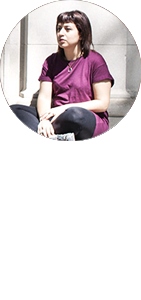 Margherita Villani, Italy
Workshop with Michael Ackerman, PWNY 2016
My comment concerning this experience: catastrophically beautiful. I would do it a thousand times more! I say so because this workshop allowed me to explore my "comfort zone", and to face those fears that are most hidden. Michael to me was first a friend, and secondly a teacher. A trustworthy friend, someone who helps you in analyzing your doubts and transforming them in photos that convey the idea you had from the very beginning. The atmosphere – chaotic outside, calm inside the campus – helped me in my project: I was able to focus and to talk over it with the other participants – this was a major aspect in my project. I am really happy about this workshop and I would definitely recommend this experience.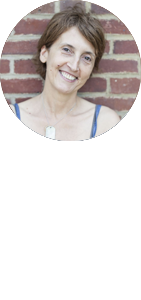 Elisa Mercadante, Italy
Davide Monteleone workshop, PWNY 2016
It's been an experience that deeply changed me. I came back lighter, happier. I say it to everybody: that week in New York, my personal project, made me a more serene person. I will never forget that.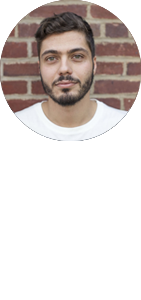 Carlo Rainone, Italy
Davide Monteleone workshop, PWNY 2016
The PWNY experience was unique in its genre: a workshop curated in every detail, a week-long full immersion in photography. To those of us who wanted to know more about how the photography world works, Davide Monteleone provided precious lessons and stories about the publishing business and a backstage perspective on photography. Davide never failed to advise and help us; the fact that he showed us his working method, encouraging us in trying to do the same by experimenting and pushing our limits, it was extremely useful and formative. I came back home with an increased photographic knowledge and with a different way of approaching and structuring the stories I want to tell. Moreover, the workshop was a great occasion to meet other people who share my passion and my desire to take photographs. Between the people of my group there was this instant connection that I'm sure will last long before the end of the workshop, and I'm sure the same thing happened in the other groups. To live this experience in the campus of the Pratt Institute was undoubtedly a crucial added value. I want to thoroughly thank the Spazio Labo' staff; they allowed me to take part in this workshop by granting me a scholarship and, during PWNY, they managed to create a haven where photography could be lived, learned and experimented.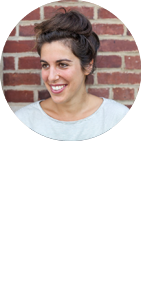 Anna Brignolo, Italy
Davide Monteleone workshop, PWNY 2016
My PWNY experience was intense and formative. It allowed me to share my vision with a great photographer but also with fellow students, something I find very stimulating. In my opinion, to see and edit other projects with the help of the teacher was one of the main aspects of the workshop. We all got along with each other and it's great to spend some time with people that share your passion, talking about photography. The atmosphere was very relaxed, there was no competition, quite unusual in this field. An experience I would definitely recommend.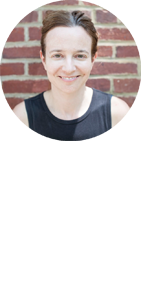 Mieke Strand, United States
George Georgiou and Vanessa Winship workshop, PWNY 2016
I thoroughly enjoyed the workshop! George and Vanessa are not only wonderful photographers, but they are excellent teachers. I already know that much of what I learned during the workshop will stay with me for years to come. The PWNY staff was warm, friendly, and helpful from start to finish. Thank you!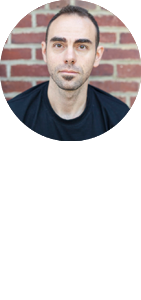 Gianluigi Gurgigno, Italy
Davide Monteleone workshop, PWNY 2016
Before getting at the Pratt Institute and meeting both teachers and fellow attendees, it's difficult to picture in your mind what it really means to attend such a workshop. As far as I'm concerned, I really wanted to do it. I saw it as a unique opportunity to conceive and address urban space, and a way to learn a more conscious and structured approach to photography. The added value is the precious experimenting feeling generated by the continuous confrontation with the teachers. It is always quite fascinating to be tested by someone whose view of photography is definitely different from yours. Now that a few months have passed, I see the NY experience even more clearly and I appreciate it more: those spaces, those dialogues pushed me forward, stimulating me never to stop learning. Rather than a workshop, I would describe it as a powerful electric shock.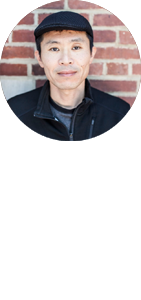 Eiji Ueda, Japan
Workshop with Michael Christopher Brown, PWNY 2016
Great organization and communication. 24 hours it`s not enough time! Even if it`s 7 days. Life is so cruel. I was deeply impressed by Michael Christopher Brown's workshop in NYC. He told attendees about his photography and  answered about his strong experiences using kind, understandable, and powerful words.  His words still give me many awakes on my photography. I am really honored to be a member of MCB's workshop attendees. In addition, Spazio Labo' staff helped us a lot in any time. Especially, after the workshop, they made wonderful slideshows for each attendee. Great job!  Thank you, Laura, Roberto, and Valentina.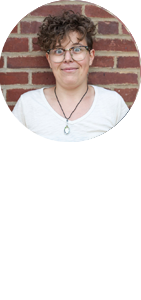 Giulia Pasqualin, Italy
Davide Monteleone workshop, PWNY 2016
A highly formative experience managed by an equally excellent staff; something I would definitely recommend to anyone who wishes to grow in the photographic sector and to expand its own network. PWNY has radically changed what I thought and knew about photography. Davide is a wonderful teacher, he freely shared his knowledge and managed to analyze the dubious convictions I had, taking out the good aspects that were hidden inside. A whole week in the "PWNY mixer" would do good to anyone who's open minded and ready to put everything into discussion.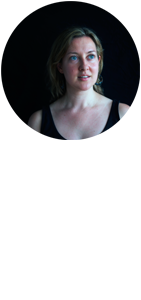 Verena Radulovic, United States
Workshop "The Other Story" with Erica McDonald, PWNY 2014
I took "The Other Story" workshop with Erica McDonald in June 2014.  Erica is an excellent instructor and takes time to provide her students with thoughtful, helpful feedback on their work, pushing them to take their photography to the next level. She helped me understand what a process can look like for finding one's voice and was what I needed delve deeper into growing as a photographer. The workshop was unique in that it combined meditation and yoga with pursuing personal visual stories. Erica helped make a connection  that wasn't obvious to me at first, but now that it is, I have better tools to keep improving. Moreover, the workshop was a lot of fun. The staff of PWNY great to work with and created a structure that had time for constructive critiques and also plenty of shooting. Plus, the space is perfect for a workshop and the class size was small enough that the students could get to know each other.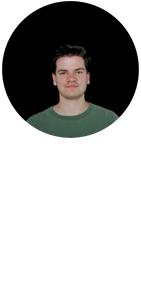 Zachary Felts, United States
Workshop "The Open City" with Carolyn Drake and Andres Gonzalez, PWNY 2014
I feel that the workshop in New York was a way to actively network with people from around the world. Rarely is there a chance to meet people in such an intimate setting that are your age and at very similar points in their lives, but from hugely different backgrounds. I believe this opportunity with Photo Workshop New York was a valuable one, one that fuels independent ambitions in a creative field that is difficult and challenging to navigate alone.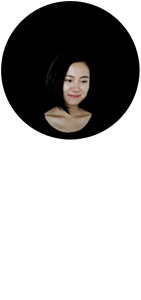 Jasphy Yiran Zheng, United States/China
Workshop "The Open City" with Carolyn Drake and Andres Gonzalez, PWNY 2014
I'm glad that I participated in the Photo Workshop New York. Not only because I had a great chance to push myself developing a new series of work, but also a close community I harvested from there with all the other fellows and mentors who love photography and art as much as I do. That one week was never easy but I wish so bad that the workshop could be longer. So I can work hard everyday and continue working when I feel like trapped but encouraged by others.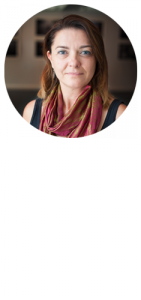 Alessandra De Sandoli, 41 yrs old, Bologna, Italy
Workshop "The Documentary Journey" with Erica McDonald and Maggie Steber, PWNY 2013

I really enjoyed and be moved by photographing. I didn't feel tired at all. During the workshop, you don't just photograph but you share pieces of life, relations and emotions. The workshop put yourself in front of your limits, with other people; photograph is the element that connect. Adding to this, there is the city of New York and the result is a special workshop. I suggest this workshop to everyone: it's not just about photographs but you meet people, the staff, the educators and the other participants, everyone is a part of this unique experience. I suggest it to everyone who wants to do a different experience from his own life.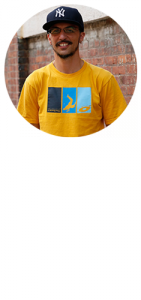 Alexander Pellegrin, 36 yrs old, Milano, Italy
Workshop "A-Z of photography" with Donald Weber, PWNY 2013
I changed my vision on taking pictures; I brought home many useful suggestions that have totally changed my way of photographing. I absolutely loved this experience and I would like to repeat it.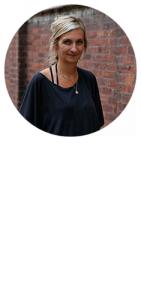 Bea Borgers, 39 yrs old, Bruxelles, Belgium
Workshop "A-Z of photography" with Donald Weber, PWNY 2013
I really liked the workshop, first of all because I learned a lot, it was very professional. We were always on focus, we worked very hard, we got a lot of feedback from the instructor and the other students. I want to continue the project I started in NYC in other cities as well because I want to use it for my thesis for Art School.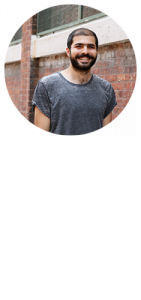 Cihad Caner, 23 yrs old, Istanbul, Turkey
Workshop "A-Z of photography" with Donald Weber, PWNY 2013
I liked the workshop so much. I had some problems in taking portraits of people in the street and the instructor helped me a lot and we solved it. I'm so glad I met Donald and the other students. After this workshop I have a new home in many countries thanks to the many new friends I made. I recommend this workshops to everybody because it was a great experience.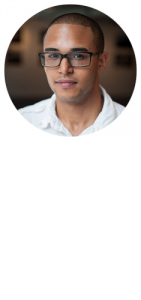 Edwin Torres, 24 yrs old, New York, USA
Workshop "The Documentary Journey" with Erica McDonald and Maggie Steber , PWNY  2013

So much of photography is about finding your voice and what exactly you want, who are you and why you want to show what you show. I learned to be motivated about what i'm doing, to be truly emotionally tied to what you do. overall it was a very good workshop. After seven days of shooting it's very sad to say goodbye to everybody, you grow together, as a collective of photographers. It's hard to say goodbye. I would recommend this workshop. If you really want a good safe learning environment this is a very good workshop because the staff is understanding, the instructors are great, open minded and theyprovide a really diverse array of knowledge, they listen to you.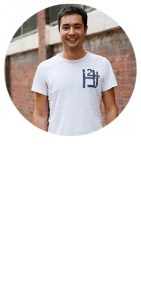 Lorenzo Bovi, 36 yrs old, Luzzara, Italy
Workshop "A-Z of photography" with Donald Weber, PWNY 2013

It has been an amazing week because we have learned a lot of things. We have learned to see with other eyes: the beauty of this workshop has been to see many other projects and learn from them, from the other students and their point of view.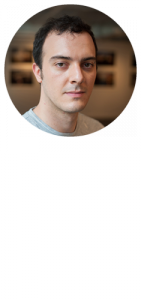 Nicholas Panizzolo, 27 yrs old, Bologna, Italy
Workshop "The Documentary Journey" with Erica McDonald and Maggie Steber, PWNY 2013

I really recommend this workshop because it was a deep experience, formative and pleasant. I brought home many memories, and a new approach to photograph, focused on emotions and storytelling. At a certain point, during the workshop in New York, I asked myself why I was asleep at 3 a.m. looking at my photographs shot few hours before, looking for the best 10 images to bring to the class the next day. The answer was that I was doing my best for my project. I had to do my best for the great professionals and persons I was working with. Passion, diligence and fun made me forget the kilometers spent on the Avenues and the streets of the Big Apple, looking for pictures for my project. It was completely worth it: I brought home a new approach to photography, the medium which better represents, to me, or at least is the deeper and more elegant, the way of telling stories and talking about humanity. And what city represents better the mix of people, places and stories, than this one?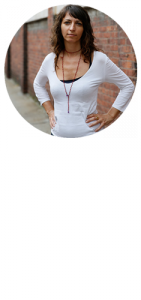 Nadia Del Frate, 42 yrs old, Bologna, Italy
Workshop "A-Z of photography" with Donald Weber, PWNY 2013

Through this workshop, I have learned to make experiences through photography. It taught me to have a direct contact with the world and with what I photograph. It has been very important for me. Now I want to keep learning, we have been pushed to improve ourselves and broaden our horizons.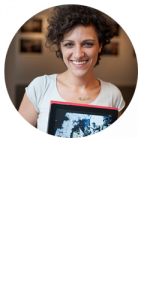 Roberta Fuorvia, 28 yrs old, Roma, Italy
Workshop "The Documentary Journey" with Erica McDonald and Maggie Steber, PWNY 2013
For those who love to photograph this experience is amazing, both for professionals and amateurs. I wanted to do this workshop since its first edition, 4 years ago. Finally, I did it and I think it arrived at the right moment of my life. I believe in coincidences and this workshop arrived when I needed to keep on hoping to become a professional photographer.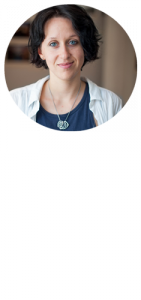 Valentina Casalini, 26 yrs old, Trento, Italy
Workshop "A-Z of photography" with Donald Weber, PWNY 2013

It has been a very intensive week, I'm satisfied. This experience gave me the opportunity to meet people and great professionals. Instructors understood me and gave me great suggestions that I want to keep on following. In New York is easy to orient yourself, but it's also easy to lose yourself. However, it is extremely comfortable, and closer than what we think. I felt at home. I suggest this workshop to everybody who knows photography, but also to whoever doesn't know it, the class is very heterogeneous, there was no two similar people: a group like that makes you grow a lot. The city, the people, the organization. Everything was perfect.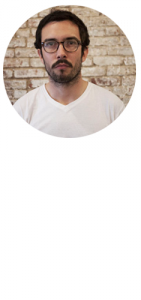 Carlos Gasparotto, 27 yrs old, Santa Fe, Argentina
Workshop "The Personal Documentary" with Erica McDonald and Andrew Sullivan, PWNY 2011 
Congratulations to Laura and Roberto, because it's not easy to organize something like that, keeping under control everything and everyone, finding such a place (the best loft in the world!) and such great instructors; so, congratulations to Laura and Roberto!
Erica and Andrea have been brilliant and so knowledgeable; they have a 360° photographic vision, both cultural and technical. They are absolutely complete.
From my own experience, I can say that is not easy to find professional educators who don't show their own experience in a way quite oppressive, talking continuously about their own works, taste and modus operandi; none of this have absolutely happened. I remember with great pleasure a very hot afternoon with them, the educators, we were trying to give my project a stylistic direction: Erica and Andrew started to name many photographers and their projects, Google Search wasn't quick enough! The most incredible thing is how they understood our projects, ourselves, our capacity, pushing us on the right way, overcoming our limits, never leaving us completely alone.
The working group was great, so various but cohesive. Too bad we spent only one week together!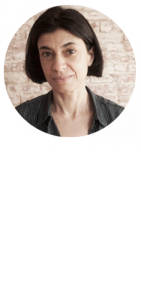 Cristina Brolli, 49 yrs old, New York, USA
Workshop "New York Reports" with Davide Monteleone and Maurizio Garofalo, PWNY 2011

When I decided to participate in the workshop I couldn't think that we would diving (without life vest) in such a "depth of emotions". When I decided to participate in the workshop, I had no idea what I was getting into. I knew we wouldn't have talk about diaphragm and depth of field, but I couldn't think that we would diving (without life vest) in such a "depth of emotions". I had no idea that with a wonderful workshop I also would have had a free pass for the psychoanalyst. Now I smile remembering the strong emotions of those days, it have been like living in a mixer (alight). I've always thought "I would never make portraits", too captivating for me… I usually had shoot people, from faraway, hiding my camera, choosing them for the originality of clothes, or the shapes of the hat. I have never thought that I could arrive so close and shooting them from 'inside'. Thanks Maurizio, Davide, Laura and Roberto to push me on the street, scared to hurt my 'victims'. You gave me new eyes (not for free, the tattoo artist in Brooklyn wanted 147$). It have been great to listen Davide and Maurizio, their suggestions and critiques (sometimes with tears in my eyes). It have been great to know new authors, someone on the web, others in the loft. Like when I was at the Art School and teachers said to me: "Let's see Cy Twombly or Gastone Novelli", here "Let's see Alisa Resnik".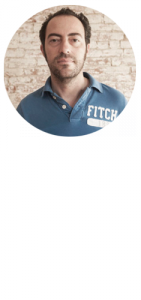 Dario Camilotto, 39 yrs old, Bologna, Italy
Workshop "New York Reports" with Davide Monteleone and Maurizio Garofalo, PWNY 2011

I needed two weeks to metabolize what we've done in those seven days, and now that time has passed, remembering those days I discover the immeasurable importance of them in my growth, both photographically and personally. The occasion to participate in a workshop in New York is not commune, but doing it with Photo Masters like Maurizio Garofalo and Davide Monteleone is something rare, that you couldn't forget. The daily confront with my travel mates Maurizio, Susanna, Paolo, Cristina, Anna, Gaia, Roberto, gave us a lot of information. The morning was the moment of sharing; the afternoon was the moment of a therapeutic loneliness, essential for my project. I have looked for ancient places in the city, that places that celebrate the glorious past of the port city, ruins that mix melancholy and pride and still take parts of the urban landscape. The result is "River memories" (named by our creative Art Director Garofalo). Thank you to Davide Monteleone, a great person, very concrete, who every day pushed us saying "Go, go, go!!", to never give up and keep on following the goal. Maurizio Garofalo have been our focus. Many thanks to my friend Roberto and Laura (Spazio Labo') because of their admirable organization, they have been silent coordinators, always ready to make their experience and help available to everyone. I would love to repeat this experience.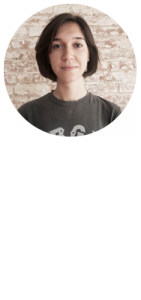 Gaia Musacchio, 23 yrs old, Bassano del Grappa, Italy
Workshop "New York Reports" with Davide Monteleone and Maurizio Garofalo, PWNY 2011

I don't know how to describe with few and simple words my adventure with you. It has been an intensive week and it makes me grow photographically and personally.
I want to say congratulation and thank you to Laura and Roberto, who make that. It is not easy to find someone like you, capable and organized in this kind of experience. You have been a discreet presence, essential, and your support have been important during the week. This experience have totally changed my idea of making pictures.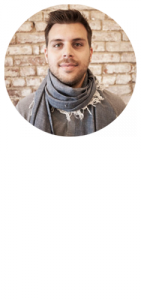 Giuseppe Marano, 29 yrs old, Firenze, Italy
Workshop "The Personal Documentary" with Erica McDonald and Andrew Sullivan, PWNY 2011

Everything has been so intensive that I think one week of work at this workshop is like one year of work in Italy! 
I don't have negative comments about the experience or the organization. Everything was perfect. Laura and Roberto have been a discreet, silent but precious presence. I understood that when it was finished: I had the feeling of someone who silently had help everyone. Andrew and Erica have been brilliant, much more than what I expected. Their mood and approach to work, their care and passion, but especially their humility, have been precious teachings. An unknown humility. In my previous experiences in Italy, I've meet "Masters" that wanted to empathize the distance, clearing the hierarchy. I must say thank you because you gave me a precious opportunity and I keep on saying to everyone who ask me about my experience in New York: I brushed my dream in those days; I sat at the table with it. Now I believe it more than before, although the came back has been really hard. I hope I didn't disappoint you, I hope I left you a good memory of me. I hope it has been just the beginning.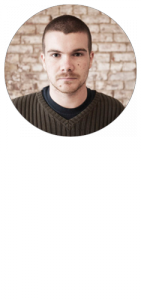 Mattia Gravili, 21 yrs old, Milano, Italy
Workshop "The Personal Documentary" with Erica McDonald and Andrew Sullivan, PWNY 2011

I want to sum my experience at the workshop in New York in 5 words (but a whole vocabulary couldn't be enough): HEART, PROFESSIONALITY, SENSIBILITY, IMPACT, SATISFACTION.
Heart, because I've found amazing people that have shared with me their indescribable passion. The loft was always full of photography and dedication (our table was always full of computers and cameras). We have amused but we have also worked hard.
Sensibility, because every one of us have passed sad moments (for a change of project, dissatisfactions) but we have had a huge support from everyone and the crisis have passed by and transformed in creative growth. Impact, because the confront with the photographic reality have been really strong; since the first day we entered a completely new way of photographing (the photographer is a creative people and his photograph is something "high"). In the end, Satisfaction, because it is very satisfying to see a loft full of people standing there just to see the presentation of final projects and professionals who say "You did a great job".
Thanks to everyone who makes this experience possible, both by the humane side and the professional one. Every hug was sincere, every smile authentic.