WORKSHOP WITH MICHAEL CHRISTOPHER BROWN
©all images: Michael Christopher Brown/Magnum Photos.
PHOTOJOURNALISM / STREET PHOTOGRAPHY /  REPORTAGE / PERSONAL VISION
PHONE PHOTOGRAPHY / EDITING / LONG TERM PROJECTS /  BOOK MAKING

Michael Christopher Brown will lead students through an intensive program of documentary project development, editing, and book making. This workshop is aimed at photographers with completed bodies of work or long term projects in development, who require advice on project development, editing skills, image selections, and layout. Participants who may wish to shoot a new project during the workshop will be able to do so. This workshop provides photographers with an opportunity to intensively analyze and develop one body of work, and develop their editing skills. Participants will be asked to bring a digital presentation of their work, as well as additional images or ephemera from the project that they will be working on.
This workshop will follow the publication of Michael Christopher Brown's first book, Libyan Sugar, published by Twin Palms. Libyan Sugar follows the journeys of the photographer Michael Christopher Brown between China, Libya, and his home in the US. In Libya he encounters war, injury and death of colleagues. The project reveals the anatomy of contemporary war documentary and the physical and emotional toll that it takes on the storytellers and their families.
✔ During this 7-day workshop, participants will be guided in the conception and realization of a personal photo project. Please come to the first session with a collection of digital or printed images of your work and some ideas for a project you will pursue during the week. After that, mornings will be group sessions devoted to reviewing and critiquing the images you shot the day before. In the afternoons, you will head into the city to further develop your project.
✔ As the week progresses, we will invite some notable New York photographers and professionals of the field as special guests, to present and discuss their work to the class.

✔ A bibliography and filmography in order to get prepared for the workshop will be sent to the participant once they are enrolled.
✔ The projects realized during the workshop will be edited in a collective multimedia piece. Each participant's project will be shown on this website after the workshop.
DOWNLOAD THE COMPLETE WORKSHOP PROGRAM
When:
from Sunday June 12 to Saturday June 18, 2016
Where: Pratt Institute, Brooklyn, New York
Duration: 7 full days
Early Bird participation fee: €850
(for enrollment prior to April 10, 2016)
Participation fee after April 10: €950 with double room accommodation / €715 without accommodation
✔ Participation fee includes accommodation in double room (single room upon request) for 7 days inside the prestigious campus of Pratt Institute in Brooklyn. If you don't need accommodation, you can pay for the workshop participation fee only. The fee does not include travel or other expenses. Once enrollment is confirmed, PWNY staff will be available to help students find convenient flight fares.
✔ NEWS 2016: if you enroll in Michael Christopher Brown's workshop, you will be able to attend – at no extra cost – parts of

Michael Ackerman's workshop

, which is going to happen the same week. Contact us for more information on this great educational opportunity.
✔ In order to confirm your participation to the workshop, an advance payment is required. We will send all the information via e-mail after you fill the form at the bottom of this page.
+ More info
✔ The workshop is open to everyone: students, advanced amateurs or professional photographers, with no age/sex/nationality restrictions, are welcome. Enrollment is open until the class fills. The maximum number of participants accepted is 12.
✔ The workshop is reserved to Spazio Labo'|Centro di fotografia's 2016 members. The 2016 membership fee of 15€ can be submitted at the time of registration to the workshop.
✔ If you are a photographer under 26 years old, you can win a scholarship to participate in this workshop, offered by Spazio Labo' | Centro di fotografia. The application deadline is March 20, 2016. More information about how to apply for the scholarship here.
✔ The workshop releases a certificate of participation at its end.
✔ The workshop will be held in English. Help with translation is available if needed.
✔ Spazio Labo' | Centro di fotografia's staff will be present during the workshop.
✔ Technical equipment (camera, extra accessories and laptop) must be provided by each participant. Digital equipment is not obligatory, but it is recommended. Participants who wish to shoot with film will be able to do so, as long as they are aware of the times and costs necessary for the development of the film in laboratory, and of the costs relative to the scanning and digitizing of negatives. The staff will help participants with a list of laboratories.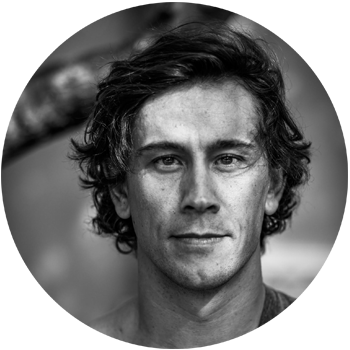 Michael Christopher Brown
is a photographer and filmmaker raised in the Skagit Valley, a farming community in Washington State. His recent work-in-progress explores the electronica music and youth scene in Havana, Cuba, and the conflict in the Democratic Republic of the Congo. In China (2009/2010) he put together a series of works from road and train trips, while 
Libyan Sugar
 (2011) explored ethical distance and the iconography of warfare while using a phone camera. A contributing photographer at publications such as National Geographic Magazine and The New York Times Magazine, he was subject of the 2012 HBO documentary 
Witness: Libya
. His photographs were exhibited at the Massachusetts Institute of Technology, the Instituto Cervantes (New York), The Museum of Fine Arts (Houston), the Annenberg Space for Photography and the Brooklyn Museum. 
Libyan Sugar
 book was released in 2016 by Twin Palms Publishers, a film and a mixed media installation will complete the project. He is represented by
Magnum Photos
.
left image: Michael Christopher Brown (©Elena Spirina).
Please, fill all the required fields, select the name of the workshop and leave, if you wish so, a comment or request in the message box.