A workshop with Joseph Michael Lopez
When you enter a space, how do you frame it viscerally? How do you immerse yourself in the experience? How do you decide where to stand? This seven-day intensive workshop will focus on composition, the musicality
of moments and learning to see light.
We will explore how to make your own meaning clear, how to be at ease in your surroundings and how to be comfortable in your photographic skin.
As well as building confidence, we will also pay attention to body language as a form of communicative energy that allows you to improvise, and we will also discuss how cinema inspires photography.
Joseph Michael Lopez will be your guide in helping you find your voice in this expressive street photography workshop.
Dates: from September 7 to September 13 2015
Location: New York
Duration: 7 days
Participation fee: €650

During this 7-day workshop, participants will be guided in the conception and realization of a personal photo project. Please come to the first session with a collection of digital or printed images of your work and some ideas for a project you will pursue during the week. After that, mornings will be group sessions devoted to reviewing and critiquing the images you shot the day before. In the afternoons, you will head into the city to further develop your project. As the week progresses, we will also invite some notable New York photographers to present and discuss their work to the class.The projects realized during the workshop will be edited in a collective multimedia piece. Each participant's project will be shown on this website after the workshop.
+ Read more information
– The workshop is open to everyone: students, advanced amateurs or professional photographers, with no age/sex/nationality restrictions, are welcome. Enrollment is open until each class fills. The maximum number of participants accepted is 12.
– The workshop is reserved to Spazio Labo'|Centro di fotografia's 2015 members. The 2015 membership fee of 15€ can be submitted at the time of registration to the workshop.
– Once your application is accepted, in order to confirm your participation to the workshop an advance payment is required. We will send all the information via e-mail.
– The fee of the workshop does not include travel or accommodation expenses. After enrollment, Spazio Labo"s staff will help participants with travel and accommodation arrangements.
– If you are a photographer under 26 years old, you can win a scholarship to participate in this workshop, offered by Spazio Labo' | Centro di fotografia. The application deadline is June 18 2015. More information about how to apply for the scholarship here.
– A bibliography and filmography in order to get prepared for the workshop will be sent to the participant once they are enrolled.
– Technical equipment (camera, extra accessories and laptop) must be provided by each participant. Digital equipment is not obligatory, but it is recommended. Participants who wish to shoot with film will be able to do so, as long as they are aware of the times and costs necessary for the development of the film in laboratory, and of the costs relative to the scanning and digitalizing of negatives. The staff will help participants with a list of laboratories.
– The workshop will be held in English. Help with translation is available if needed.
– Spazio Labo' | Centro di fotografia's staff will be present during the workshop.
– The workshop releases a certificate of participation at its end.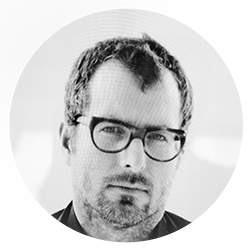 Joseph Michael Lopez
was born in New York City in 1973 to a mother who escaped the Cuban Revolution in 1967. He began working as an analog documentary cinematographer, notably on the critically acclaimed Bruce Weber film 
Chop Suey
 (2001). He was an autodidact up until 2009, when he applied to Columbia University without an undergraduate degree and was accepted as a master's degree candidate based on the merit of his documentary photography. He received his MFA in 2011. Currently, he divides his time between long-form projects and editorial work, which has appeared on the cover of the 
Sunday Review
 of 
The New York Times,
 in 
New York Magazine
, and 
The New Yorker,
 among others. In an
article
about the project "
Dear New Yorker
", the
New York Times
defined Joseph's photography in this terms: "Joseph Michael Lopez's photography is fundamentally about
his
New York. He presents street scenes, people and everyday objects without any semblance of objectivity. But the city his lens chews up and spits out really represents everyone's New York".
Subscribe to the workshop
Please, fill all the required fields, select the name of the workshop and upload a selection of 10 images (JPEG format, 72 ppi, file under 1MB each) that best represents your photography.
>>
IF YOU DO NOT RECEIVE A REPLY FROM US IN 3 DAYS, PLEASE WRITE DIRECTLY TO: admission@photoworkshopnewyork.com