Workshop with Laura De Marco & Kate Fowler
A workshop dedicated to visual storytelling through the art of editing and ephemera.
Photographic Storytelling Through the Art of Editing is an intensive 3-day workshop, which will guide participants as they turn their projects into coherent and graphically impacting stories. By encouraging students to expand their visual storytelling skills through the incorporation of text, archival imagery and ephemera, the teachers will aid each photographer in making a multi-dimensional project in accordance with their personal visions.
The students will be asked to bring a photographic project, whether new or old, to be critiqued, developed and expanded. If you have not yet created a project, please bring a series of images that you would like to turn into a cohesive body of work. During this 3 day workshop participants will be guided in discovering the full potential of a photographic project through editing, group critiques and discussions and the expansion of their work to include ephemera, text and other non-traditional forms.
Laura & Kate ask that students prepare for the workshop by compiling their photographs or a project that they want expanded and collecting ephemera (archival photographs, found imagery, personal/found/collected text). Each day, the teachers will share their work and the work of others, discuss different methods of creating a multi-media body of work and share different processes and techniques.
By the end of the workshop, students will have been guided in realizing the potential forms of photographic expression- through editing, writing and the incorporation of multi-media elements to their photographic work. The projects realized during the workshop will be presented to the NYC photo community at the Photo Workshop New York loft space, during our monthly projections. Each participant's project will also be showed on this website.
>> Leggi la descrizione del workshop e tutte le informazioni pratiche in ITALIANO.
Dates: from October 10 to October 12, 2014
Place: Naples, Italy
Duration: 3 days
Participation fee:  €300 (€270 for students that have participated in previous PWNY workshops)
"Early Bird" participation fee: €280 for enrollment prior to September 16, 2014

+ Click here to read more information
– The workshop is open to everyone: students, advanced amateurs or professional photographers, with no age/sex/nationality restrictions. Enrollment is open until the class fills. The maximum number of participants accepted is 12.
– The workshop will be held in the artist studio "Tribunali 138" of photographer Luciano Ferrara in the heart of Naples.
– On Sunday October 12 at 7pm there will be a public slideshow hosted at Luciano Ferrara's studio, to celebrate the work of the participants. We are happy to announce that Mustilli Wine will be the party contributor with their delicious wine.
– Once your application is accepted, an immediate payment is required to reserve your space in the workshop. All payment information will be sent directly through email.
– The fee of the workshop does not include travel or accommodation expenses. PWNY staff is available to help participants with travel and accommodation arrangements.
– There are scholarships available for photographers aged 26 or younger.  The application deadline is September 12 2014. More information about how to apply for the scholarship here.
– Once enrolled, students will be sent a bibliography and links for inspiration, in order to be prepared for the workshop
– We suggest to each participant to bring their technical equipment (laptop).
– The workshop will be held in English and Italian. Complete Italian translation will be available if needed.
– Photo Workshop New York's staff will be present during the workshop. The Italian coordinator of the workshop is Roberta Fuorvia.
– The workshop releases a certificate of participation at its end.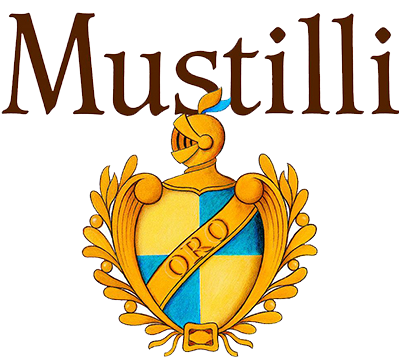 Laura De Marco & Kate Fowler offer years of experience as photographers, curators and educators. They are the directors of Photo Workshop in New York, a photography workshop program based in Brooklyn, NYC, which gives international photographers the opportunity to study under acclaimed masters in the photographic industry. Photo Workshop New York has worked with top photographers like Donald Weber, Jason Eskenazi, Maggie Steber, Davide Monteleone, Stefano De Luigi, Carolyn Drake, Alex Webb and Donna Ferrato.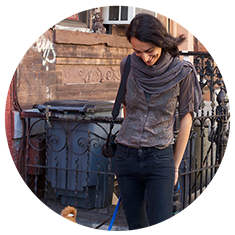 Laura De Marco is the co-founder of Spazio Labo' a photography school and gallery based in Bologna, Italy and Edizioni Labo', a small release publishing company that releases photography books and catalogues. She has worked professionally as a curator, writer and educator, and is one of the editors of the acclaimed photography magazine Dog Food. Laura has worked as an independent photographer for almost a decade and is in the process of releasing her first book.
› MORE INFORMATION ABOUT LAURA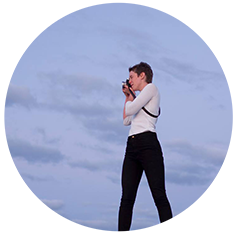 Kate Fowler is a documentary photographer and filmmaker and the co-director of Photo Workshop New York. She is an editor for Looking at Appalachia, a writer for the Oxford American and her work has been featured in major publications such as National Geographic, Burn Magazine and Feature Shoot. Kate was picked as a top emerging photographer for FotoDC's Uncover/Discover series, Luceo's Photographer Fund and LOOK3's LOOKbetween. She has won numerous awards for her series', Nitro and With Signs Following.

PWNY is proud to announce that this workshop is being held in collaboration with Tribunali 138, the artistic studio of photographer Luciano Ferrara, in the heart of Naples.
› MORE INFORMATION ABOUT LUCIANO FERRARA AND HIS STUDIO
Subscribe to the workshop
Please, fill all the required fields, select the name of the workshop and upload a selection of 10 images  (JPEG format, 72 ppi, file under 1MB each) that best represent your photography.
>>
IF YOU DO NOT RECEIVE A REPLY FROM US IN 3 DAYS, PLEASE WRITE DIRECTLY TO: admission@photoworkshopnewyork.com