Workshop with Adam Panczuk
A 5 day intensive workshop that focuses on the conceptualization and execution of a project.
Stories of the Landscape is an intensive 5 day workshop with acclaimed photographer Adam Panczuk, which takes students through a fast-paced shooting project in Warsaw, Poland. Within this workshop, students will conceptualize, shoot and edit a project with the aid of personalized feedback, class critiques and one-on-one reviews. Students will spend the week immersed in the photographic process as they think critically about their work, view inspirational materials and develop a deeper understanding of their own unique voice.
During this 5 day workshop, students will work with Adam to conceptualize, strategize and execute a personal project. Each of the five days will entail class time with a group critique and discussions, then students will be sent out to take more photographs. This workshop is designed for those that are interested in making a project in a very short period of time, by living, breathing and sleeping photography every day for 5 days! It's a powerful experience.
The first day of this workshop is dedicated to sharing inspiration, viewing Adam's work and processes, viewing each student's past work and discussing project ideas for the week. As each day progresses, the students will receive feedback and inspiration on their new images and will be encouraged to deepen their understanding of photography as an expressive medium for storytelling.
Students of this workshop are asked to come to the first day of the workshop with ideas for a project, as well as a portfolio of their previous work to share.
By the end of the workshop, students will have been guided in conceptualizing and executing a project that is specific to their personal vision and photographic voice. The projects realized during the workshop will be presented to the NYC photo community at the Photo Workshop New York loft space, during our monthly projections. Each participant's project will also be showed on this website.

Dates: from November 12 to November 16, 2014
Place: Warsaw, Poland
Duration: 5 days
Participation fee:  €500 (€450 for students that have participated in previous PWNY workshops)
"Early Bird" participation fee: €480 for enrollment prior to September 16, 2014

+ Click here to read more information
– The workshop is open to everyone: students, advanced amateurs or professional photographers, with no age/sex/nationality restrictions. Enrollment is open until each class fills. The maximum number of participants accepted is 12.
– Once your application is accepted, an immediate payment is required to reserve your space in the workshop. All payment information will be sent directly through email.
– The fee of the workshop does not include travel or accommodation expenses. PWNY staff is available to help participants with travel and accommodation arrangements.
– There are scholarships available for photographers aged 26 or younger,If you are a photographer aged 26 or younger. The application deadline is September 12, 2014. More information about how to apply for the scholarship here.
– We are very proud to have LEICA STORE FIRENZE has one of our partners for this workshop: every student will have the possibility to shoot with the amazing Leica M given to us!
– Once enrolled, students will be sent a bibliography and links for inspiration, in order to be prepared for class discussions
– Technical equipment (laptop) must be provided by each participant.
– The workshop will be held in English. Italian translation will be available.
– Photo Workshop New York's staff will be present during the workshop.
– The workshop releases a certificate of participation at its end.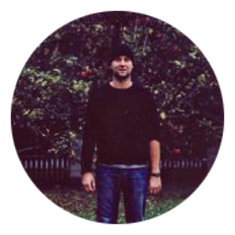 Adam Panczuk lives in Warsaw, Poland. His projects seek to ask questions while making direct and metaphoric statements on identity, consciousness and the ideologies of the individuals he meets along the way. His unique skill to tell grippingly intimate stories through images has won him many prestigious awards, including the Best Photography Book Award in the 71st annual Pictures of the Year, the Photobook of the Year award at Paris Photo-Aperture Foundation Photobooks Awards 2013, and the Magnum Expression Award. He's published two acclaimed books and is represented by La Galerie Particuliere and Picturetank, Paris France. He's currently a member of Sputnik Photos.
Subscribe to the workshop
Please, fill all the required fields, select the name of the workshop and upload a selection of 10 images  (JPEG format, 72 ppi, file under 1MB each) that best represent your photography.
>>
IF YOU DO NOT RECEIVE A REPLY FROM US IN 3 DAYS, PLEASE WRITE DIRECTLY TO: admission@photoworkshopnewyork.com